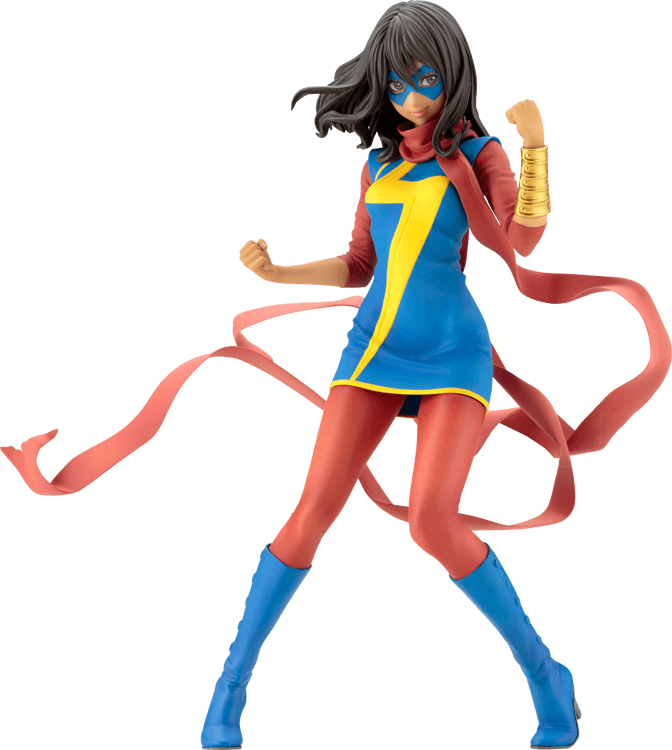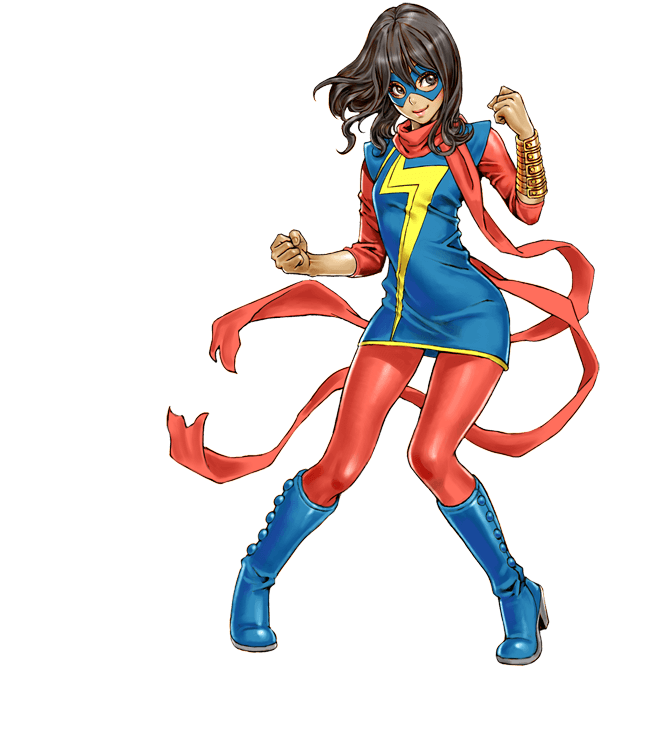 BISHOJO
SERIES

illustration by

Shunya Yamashita
© 2020 MARVEL
CONCEPT
コンセプト
スーパーヒーローに憧れて!最年少アベンジャーズ、ミス・マーベルがBISHOUJO化!
スーパーヒーローに憧れる女子高生のカマラ・カーンが、あるきっかけで特殊な能力に目覚め、あのミス・マーベルを引き継ぐことに!?
今最注目の若手ヒーロー ミス・マーベルを、山下しゅんや氏描きおろしによるデザインでキュートにBISHOUJO化しました!
赤に青に黄に鮮やかなコスチュームと、首に巻いたストールの躍動感が元気いっぱいな彼女をかわいく彩ります。
この後シリーズに加わる予定のあるキャラクターとは並んで飾れるポーズになっておりますのでお楽しみに!
▼マーベル公式サイトはコチラ▼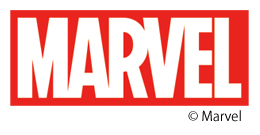 ※画像は試作品です。実際の商品とは多少異なる場合がございます。
A KOTOBUKIYA Japanese import! Kotobukiya continues to bring fan-favorite heroes and villains to life with fun new interpretations in the Marvel Bishoujo Statue lineup. Following up after the silly Squirrel Girl is one of the most popular characters introduces in the last few years, the new MS. MARVEL! Introduced in the pages of Captain Marvel, young Pakistani-American Kamala Khan witnessed the heroism of Carol Danvers and when her own abilities manifested the girl took on the name Ms. Marvel. Kamala is an Inhuman with fantastic shapeshifting powers and always tries to do good, protecting the weak and working alongside veteran superheroes. Now this great new hero for a new age can be yours in a superb Bishoujo interpretation based on a new character interpretation and illustration by Shunya Yamashita!



Shy but powerful, Ms. Marvel is ready to make her name in a world of superheroes! She stands in a defensive pose, her knees bent slightly and legs apart for balance while she holds her hands in fists in front of her. Kamala wears her bold costume with a slim blue dress decorated with a yellow logo over a red shirt and tights, and accents all of that with tall blue boots, a golden bracer on her left forearm, and a voluminous red scarf around her neck that swirls into the air around her. The young hero also wears a blue domino mask to conceal her identity but it does little to hide her beauty and her big, marvelous eyes framed by her flowing black hair. Sculpted by Hogarii (Jetstream), Ms. Marvel stands 7 ½ inches tall (1/7 scale) kneeling on a specially designed display base. Add this great new Bishoujo heroine to your collection!
PROTOTYPES SHOWN, PENDING LICENSOR APPROVAL. FINAL PRODUCT MAY VARY. CONCEPT ART SHOWN PENDING LICENSOR APPROVAL.
SPEC
製品情報
Product Name

MARVEL MS. MARVEL (KAMALA KHAN) BISHOUJO STATUE

商品名

MARVEL美少女 ミス・マーベル(カマラ・カーン)

Price

8,250 JPY

価格

8,250 円(税込)

SERIES

作品

MARVEL UNIVERSE

Month of Release

Sep. 2017

発売月

2017年09月

Scale

スケール

1/7

Product Size

Total Height 205mm

製品サイズ

全高 約205mm(台座込)

Specification

Pre-Painted PVC Figure

製品仕様

PVC塗装済み完成品フィギュア

Material

PVC(Phthalate ester-free), ABS

素材

PVC(非フタル酸)・ABS

Sculptor

Hogarii(jet stream)

原型製作

ホガリー(ジェットストリーム)