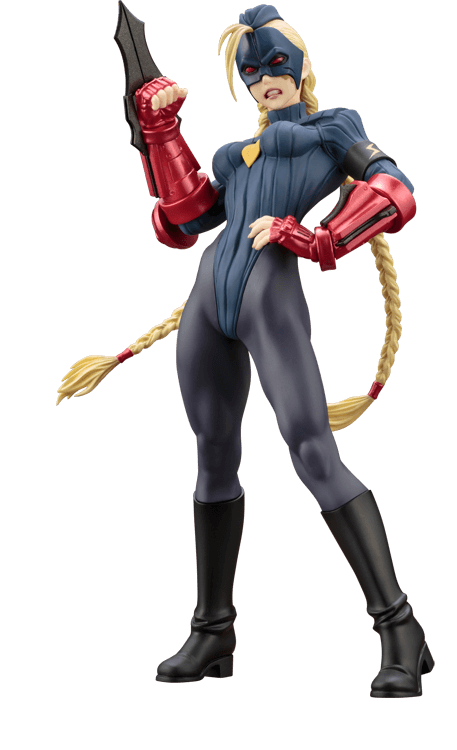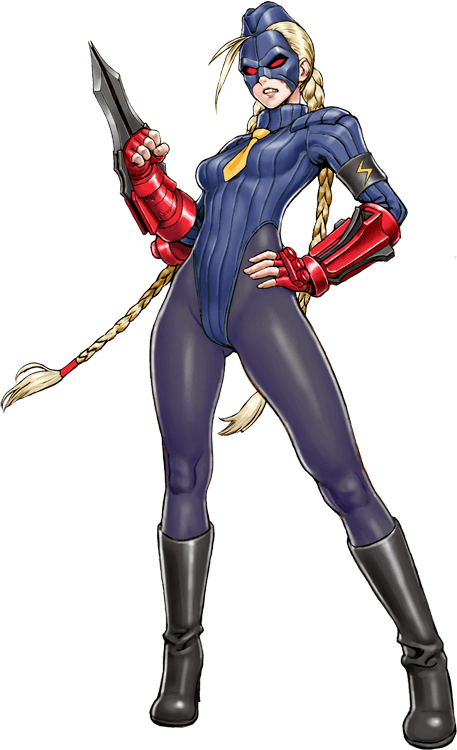 BISHOJO
SERIES

illustration by

Shunya Yamashita
© CAPCOM U.S.A., INC. ALL RIGHTS RESERVED.
CONCEPT
コンセプト
消してやる!全部!全部!
ベガ親衛隊「Dolls」の1人であり、キャミィのクローンという因縁を持つキャラ、ディカープリがBISHOUJO化!
初登場の『ストリートファイターZERO3』時のコスチュームをもとに、山下しゅんや氏がデザインを描き下しました。
鉤付きの手甲を右手に取り付け、青い仮面の上からもハッキリと判る敵意を剥きだしにした表情で
同月発売の「STREET FIGHTER美少女 キャミィ -ZERO COSTUME-」と並べると対決が再現できます。
※画像は試作品です。実際の商品とは多少異なる場合がございます。また、ベースは開発中のものです。
A KOTOBUKIYA Japanese import! Kotobukiya's incredible line of Street Fighter Bishoujo Statues continues with a dark character who made her playable debut in 2014's Ultra Street Fighter IV, DECAPRE! One of the bestselling video game franchises of all time, Street Fighter first debuted in 1987 with its unique blend of one on one combat and international characters (and fighting styles). While looking like a mirror version of Cammy, the fighter known as Decapre is actually an earlier clone created by Shadaloo and serving as one of M. Bison's elite "Doll" guard. Despite her dark origins she now joins the Bishoujo Statue lineup with a beautiful new presentation based on new artwork by master Japanese illustrator Shunya Yamashita!



The Russian Doll looks fearsome in a stable wide-legged stance as she rests one hand on her hip and raises the other in a fist that's ready to do some damage! Decapre accentuates her pose by arching her back and twisting slightly to her left, stretching out her muscled physique and sending her twin blonde braids floating in the air behind her. Her Shadaloo Doll costume consists of black boots, a dark gray bodysuit, and a dark blue thong leotard with deeply cut grooves, shoulder pads, and turtleneck. On top of that Decapre adds a matching tiny blue hat, yellow tie, black armband, and metallic red gauntlets with vicious blades. She also wears a frightening dark blue mask with red eye lenses over her scarred and scowling face as her mouth unleashes a mighty snarl. Sculpted by Masahiro Takahashi (GILL GILL), Decapre stands 9 inches tall (1/7 scale) on a specially designed display base. Whether she's standing on her own or taking on Cammy, Chun-Li, or other Street Fighter Bishoujo Statues in your collection this stunning Doll will be a stand out in your display!
PROTOTYPES SHOWN, PENDING LICENSOR APPROVAL. FINAL PRODUCT MAY VARY. CONCEPT ART SHOWN PENDING LICENSOR APPROVAL.
SPEC
製品情報
Product Name

STREET FIGHTER DECAPRE BISHOUJO STATUE

商品名

STREET FIGHTER美少女 ディカープリ

Price

9,350 JPY

価格

9,350 円(税込)

SERIES

作品

STREET FIGHTER

Month of Release

Mar. 2018

発売月

2018年03月

Scale

スケール

1/7

Product Size

Total Height 225mm

製品サイズ

全高 約225mm(台座込)

Specification

Pre-Painted PVC Figure

製品仕様

PVC塗装済み完成品フィギュア

Material

PVC(Phthalate ester-free), ABS

素材

PVC(非フタル酸)・ABS

Sculptor

Masahiro Takahashi (GILL GILL)

原型製作

高橋昌宏(GILL GILL)