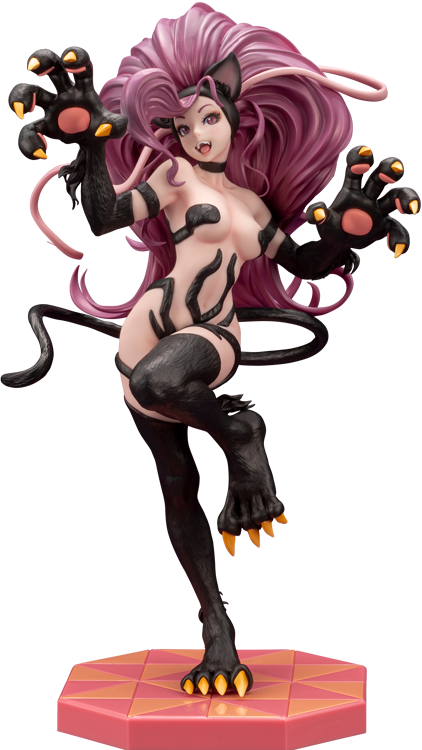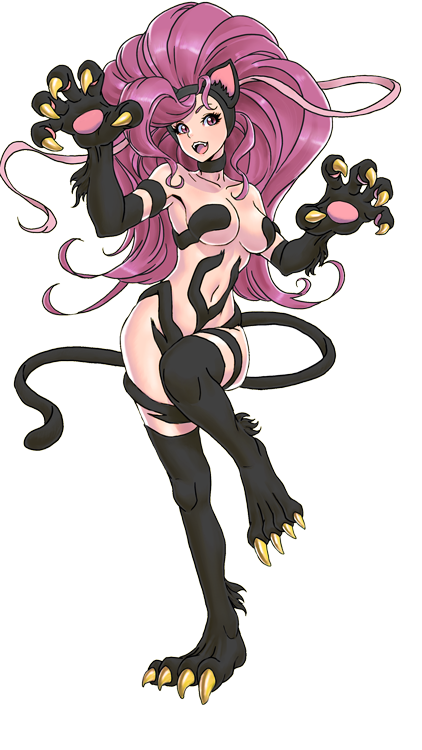 BISHOJO
SERIES

illustration by

Shunya Yamashita
ⓒCAPCOM CO., LTD. ALL RIGHTS RESERVED. "Vampire" is a registered trademark of TEZUKA PRODUCTION CO., LTD. This trademark is licensed by TEZUKA PRODUCTION CO., LTD.
CONCEPT
コンセプト
大人気を博した「ヴァンパイア美少女 フェリシア」が、新たなカラーリングで登場!
日本国内では あみあみ・コトブキヤ各ショップ限定品として販売する本作は、通常版のフェリシアをお持ちの方にも新鮮な対照的なカラーリング。
パッケージも新規デザインとなり、ファン必携の限定アイテムです!
※本商品は、再生産の予定がございません。購入をご希望の方は、お早めのご予約をお勧めいたします。
※画像は試作品です。実際の商品とは多少異なる場合がございます。
The extremely popular DARKSTALKERS FELICIA BISHOUJO STATUE pounces back, now in a new, limited edition coloring!

This statue will be available outside Japan in limited quantities through select retailers.
For customers in Japan, this item is only available in limited quantities at KOTOBUKIYA SHOPS or AmiAmi's Japanese site.
Please confirm with your local distributor regarding the availability of products.

Even those who already have the original Felicia in their collection should jump at this variant, which provides a fresh, contrasting color scheme.

The packaging is also newly designed, making this a must-have limited edition item for fans!

*This item is not planned for reproduction. Early pre-orders are recommended.
PROTOTYPES SHOWN, PENDING LICENSOR APPROVAL. FINAL PRODUCT MAY VARY.
SPEC
製品情報
Product Name

DARKSTALKERS FELICIA LIMITED EDITION BISHOUJO STATUE

商品名

ヴァンパイア美少女 フェリシア 限定版

Price

16,500 JPY

価格

16,500 円(税込)

SERIES

DARKSTALKERS

作品

ヴァンパイア

Month of Release

Dec. 2023

発売月

2023年12月

Scale

スケール

1/7

Product Size

Total Height 260mm

製品サイズ

全高約260mm(台座込み)

Specification

Pre-Painted PVC Figure

製品仕様

PVC塗装済み完成品フィギュア

Material

PVC(phthalate ester-free)・ABS

素材

PVC(非フタル酸)・ABS

Sculptor

ke(comaccow)

原型製作

ke(小抹香)