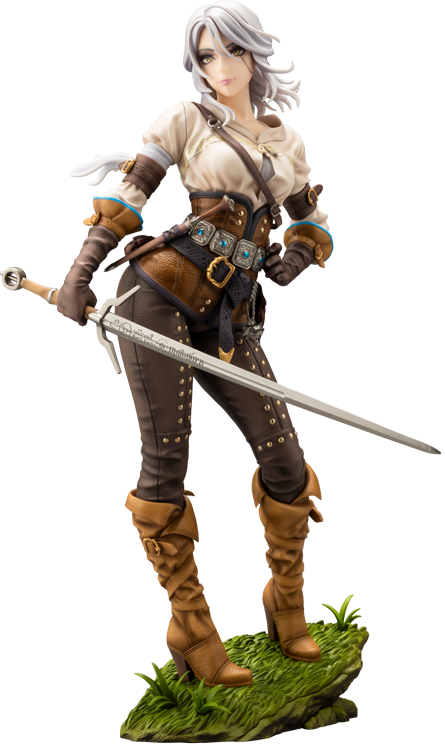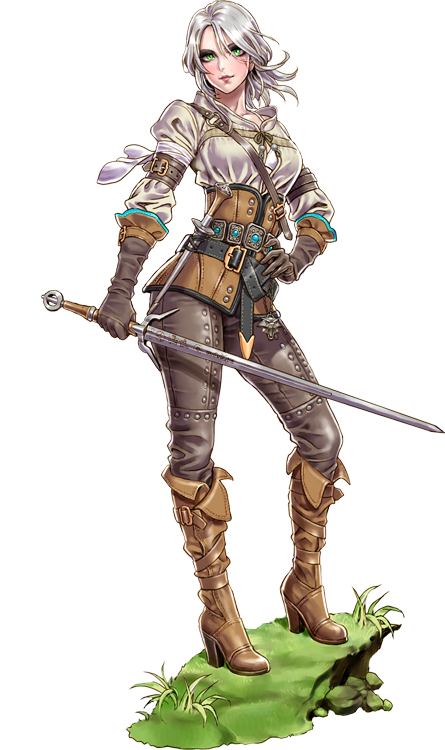 BISHOJO
SERIES

illustration by

Shunya Yamashita
© 2023 CD PROJEKT S.A. All rights reserved. CD PROJEKT, the CD PROJEKT logo, The Witcher, and The Witcher Logo, Geralt, Geralt of Rivia, and Ciri are trademarks and/or registered trademarks of CD PROJEKT S.A. in the US and/or other countries. The Witcher game is set in the universe created by Andrzej Sapkowski in his series of books.
CONCEPT
コンセプト
CD PROJEKT REDが送るダークファンタジーRPG「The Witcher(ウィッチャー)」の世界がBISHOUJOシリーズにラインナップ!第2弾は予言の子、シリ!
古代エルフの末裔らしく、気品あふれた凛とした立ち姿。
強大な力を持つシリの優しさや強さを表現した、山下しゅんや氏の描き下ろしイラストを元にフィギュア化しました。
こだわり満載の造形は、ゲラルトに引き続き、原型師藤本圭紀氏が制作!
軽やかなシャツの皺や、重厚な革素材など、造形や塗装を使い分けることで生まれるリアルな存在感に注目です。
第1弾のゲラルトと並べれば、シリとゲラルトの旅の一瞬を切り取ったような世界観をお手元で再現できます。
※画像は試作品です。実際の商品とは多少異なる場合がございます。
Presenting the second statue in The Witcher series!

The dark fantasy RPG series by CD PROJEKT RED, The Witcher, has joined the BISHOUJO lineup! The second statue features the Child of Prophecy, Ciri!

Known to be a descendant of the ancient elves, Ciri stands elegant and dignified. The statue is based on an illustration by Shunya Yamashita that depicts both the grace and strength of this powerful witcher.

As with Geralt, the incredible details of the statue were sculpted by Yoshiki Fujimoto. One of the most noteworthy parts of the statue is the use of different sculpting and painting techniques, such as the wrinkles in the shirt creating a light material, and the heavy, leather-like textures, each adding realism to the statue as a whole.

Delve into the world of The Witcher and recreate Ciri and Geralt's journey together by displaying them side by side.
PROTOTYPES SHOWN, PENDING LICENSOR APPROVAL. FINAL PRODUCT MAY VARY.
SPEC
製品情報
Product Name

THE WITCHER CIRI BISHOUJO STATUE

商品名

THE WITCHER美少女 シリ

Price

22,000 JPY

価格

22,000 円(税込)

SERIES

The Witcher

作品

ウィッチャー

Month of Release

Mar. 2024

発売月

2024年03月

Scale

スケール

1/7

Product Size

Total Height 222mm

製品サイズ

全高約222mm(台座込み)

Specification

Pre-Painted PVC Figure

製品仕様

PVC塗装済み完成品フィギュア

Material

PVC(phthalate ester-free)・ABS

素材

PVC(非フタル酸)・ABS

Sculptor

Yoshiki Fujimoto

原型製作

藤本圭紀