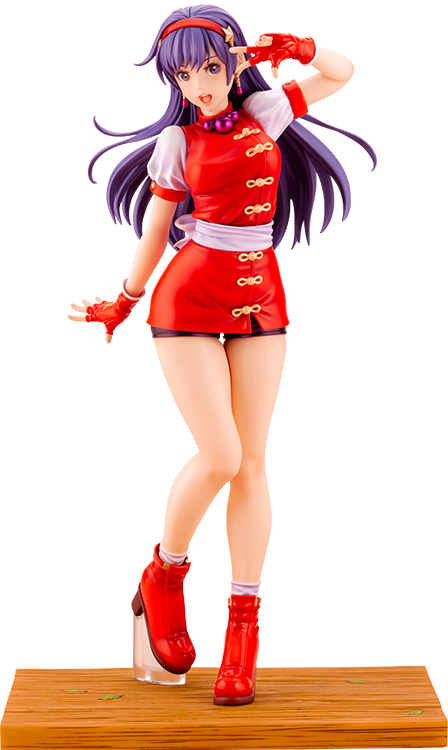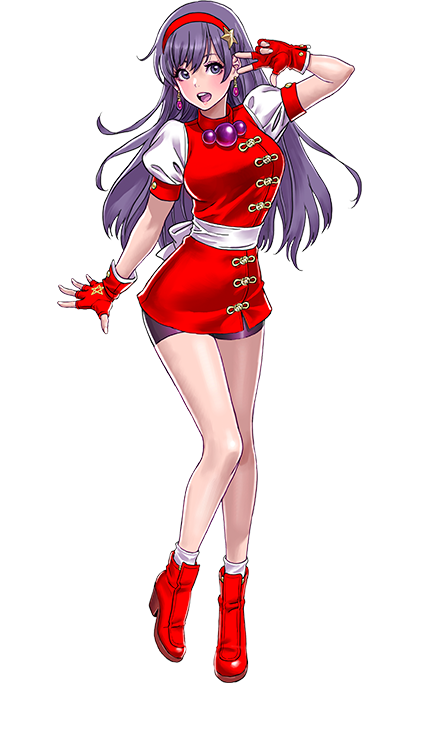 BISHOJO
SERIES

illustration by

Shunya Yamashita
©SNK CORPORATION ALL RIGHTS RESERVED.
CONCEPT
コンセプト
対戦格闘ゲーム『The King of fighters'98』より、世界平和の為に悪と戦う永遠の女子高生アイドル「麻宮アテナ」が、遂にBISHOUJOシリーズへ参戦!
サイコソルジャー(超能力戦士)チーム所属で、女性キャラクターで唯一のゲーム登場皆勤賞の彼女をイラストレーター山下しゅんや氏が描きおろし。拳法着とチャイナ服がモチーフの道着服にスパッツを組み合わせたKOF'98でのコスチューム姿を原型師 毒島孝牧(BUSUJIMAX)氏が華やかに立体化しました。
台座は、「KOF'98」でのサイコソルジャーチームのホームとなる中国ステージから「渡し舟」の甲板を再現。
本フィギュアをはじめ、コンソール機、スマートフォン、PC等で幅広く展開されるKOFワールドに、あなたも飛び込んでその魅力に浸ってください。
※画像は試作品です。実際の商品とは多少異なる場合がございます。
Fighting against evil forces to achieve world peace, the eternal high school girl and idol Athena Asamiya from THE KING OF FIGHTERS '98 finally joins the BISHOUJO series lineup!

Part of Team Psycho Soldier and the only female character to win the award for perfect attendance in every game, she has been stylized by the beloved illustrator Shunya Yamashita. Takaboku Busujima (BUSUJIMAX) will gorgeously bring her to life in her KOF '98 costume, an outfit that combines the Kung Fu uniform and Chinese dress motif with shorts.

The base recreates the deck of the boat from the China stage, which is home to Team Psycho Soldier in KOF' 98.

Step into the immersive world of KOF, where content can be enjoyed on consoles, smartphones, and PCs by adding this figure to your collection!
PROTOTYPES SHOWN, PENDING LICENSOR APPROVAL. FINAL PRODUCT MAY VARY.
SPEC
製品情報
Product Name

SNK THE KING OF FIGHTERS '98 ATHENA ASAMIYA BISHOUJO STATUE

商品名

SNK美少女 麻宮アテナ —THE KING OF FIGHTERS '98—

Price

17,600 JPY

価格

17,600 円(税込)

SERIES

作品

THE KING OF FIGHTERS '98

Month of Release

Jun. 2023

発売月

2023年06月

Scale

スケール

1/7

Product Size

Total Height 225mm

製品サイズ

全高 約225mm(台座込)

Specification

Pre-Painted PVC Figure

製品仕様

PVC塗装済み完成品フィギュア

Material

PVC(phthalate ester-free)・ABS

素材

PVC(非フタル酸)・ABS

Sculptor

TAKABOKU BUSUJIMA(BUSUJIMAX)

原型製作

毒島孝牧(BUSUJIMAX)