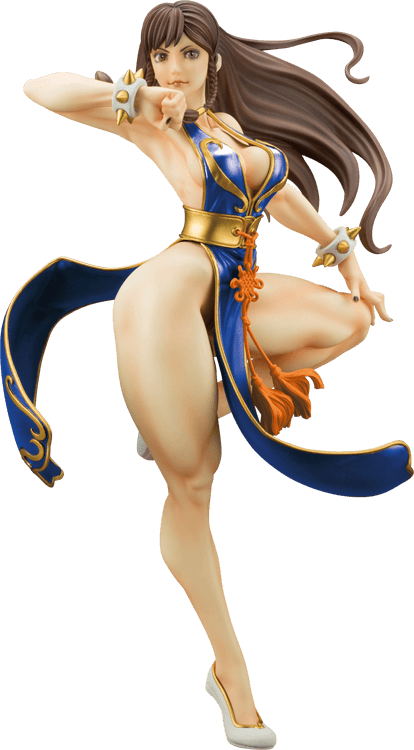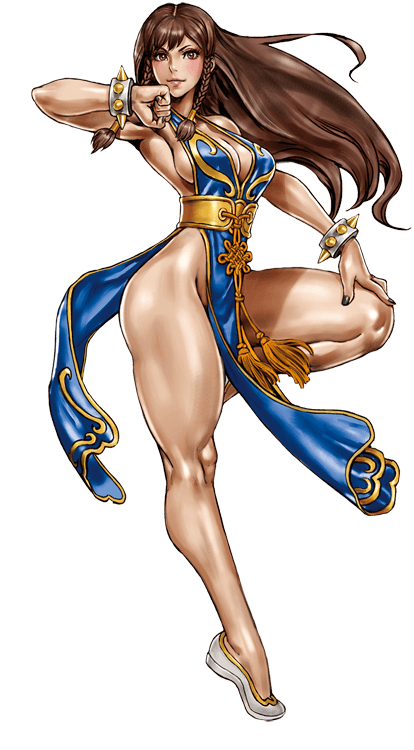 BISHOJO
SERIES

illustration by

Shunya Yamashita
© CAPCOM U.S.A., INC. ALL RIGHTS RESERVED.
CONCEPT
コンセプト
NYCC2018限定商品が登場!
2018年2月に発売後、即完売となった「STREET FIGHTER美少女 春麗 -BATTLE COSTUME-」が限定カラーで再登場!
海外ではニューヨークコミコン2018限定商品として発売される本商品ですが、コトブキヤショップ限定で国内でのお取扱いが決定致しました!
美しく輝くメタリックブルー塗装により、通常版のイメージを一新。
大胆なドレスから覗く透明感のある肌とのギャップを、よりお楽しみ頂けます。
通常版を逃した方は勿論、STREET FIGHTERファンはお見逃しなく!
※画像は試作品です。実際の商品とは多少異なる場合がございます。 2018年10月12日開店時よりコトブキヤショップ各店にて販売開始予定。(オンラインショップは12時より開始)
New York Comic Con 2018 Exclusive!
After rapidly selling out in February 2018, Kotobukiya's CHUN-LI BATTLE COSTUME STREET FIGHTER BISHOUJO is back in a new exclusive color!
This BISHOUJO statue will be available as a New York Comic Con 2018 Exclusive in America and a Kotobukiya Shop Exclusive in Japan.
The beautiful metallic paint of Chun-Li's costume gives the statue a novel appearance that differs from the standard version, and the bold blue color contrasts boldly with her pale skin.
This exclusive is a must-have for any STREET FIGHTER fans who missed out on the original version!
PROTOTYPES SHOWN, PENDING LICENSOR APPROVAL. FINAL PRODUCT MAY VARY. CONCEPT ART SHOWN PENDING LICENSOR APPROVAL.
SPEC
製品情報
Product Name

STREET FIGHTER CHUN-LI -BATTLE COSTUME- LIMITED EDITION BISHOUJO STATUE

商品名

STREET FIGHTER美少女 春麗 -BATTLE COSTUME- 限定版【コトブキヤショップ限定品】

Price

9,350 JPY

価格

9,350 円(税込)

SERIES

作品

STREET FIGHTER

Month of Release

Oct. 2018

発売月

2018年10月

Scale

スケール

1/7

Product Size

Total Height 230mm

製品サイズ

全高 約230mm(台座込)

Specification

Pre-Painted PVC Figure

製品仕様

PVC塗装済み完成品フィギュア

Material

PVC(Phthalate ester-free), ABS

素材

PVC(非フタル酸)・ABS

Sculptor

Takaboku Busujima (BUSUJIMAX)

原型製作

毒島孝牧(ブスジマックス)