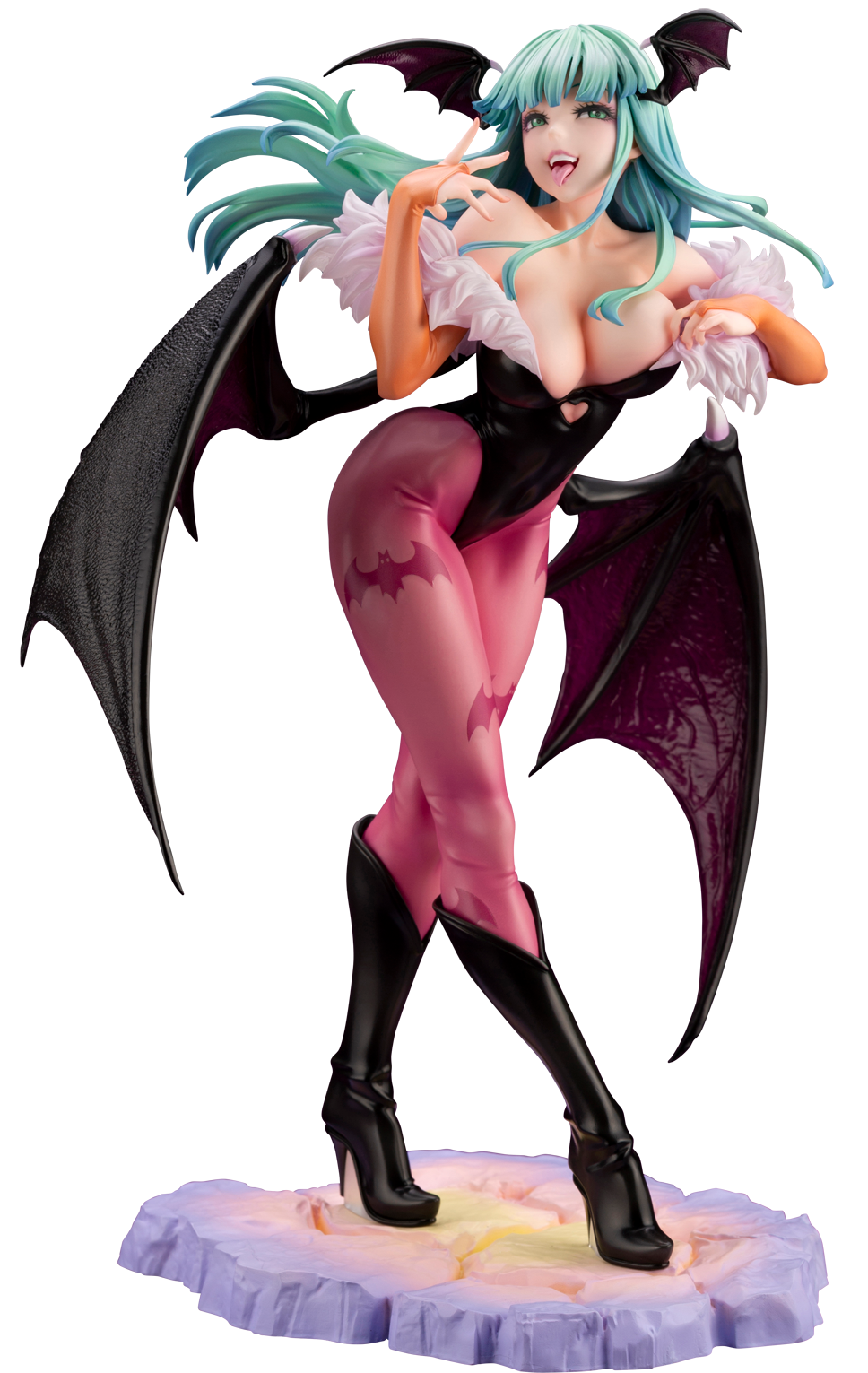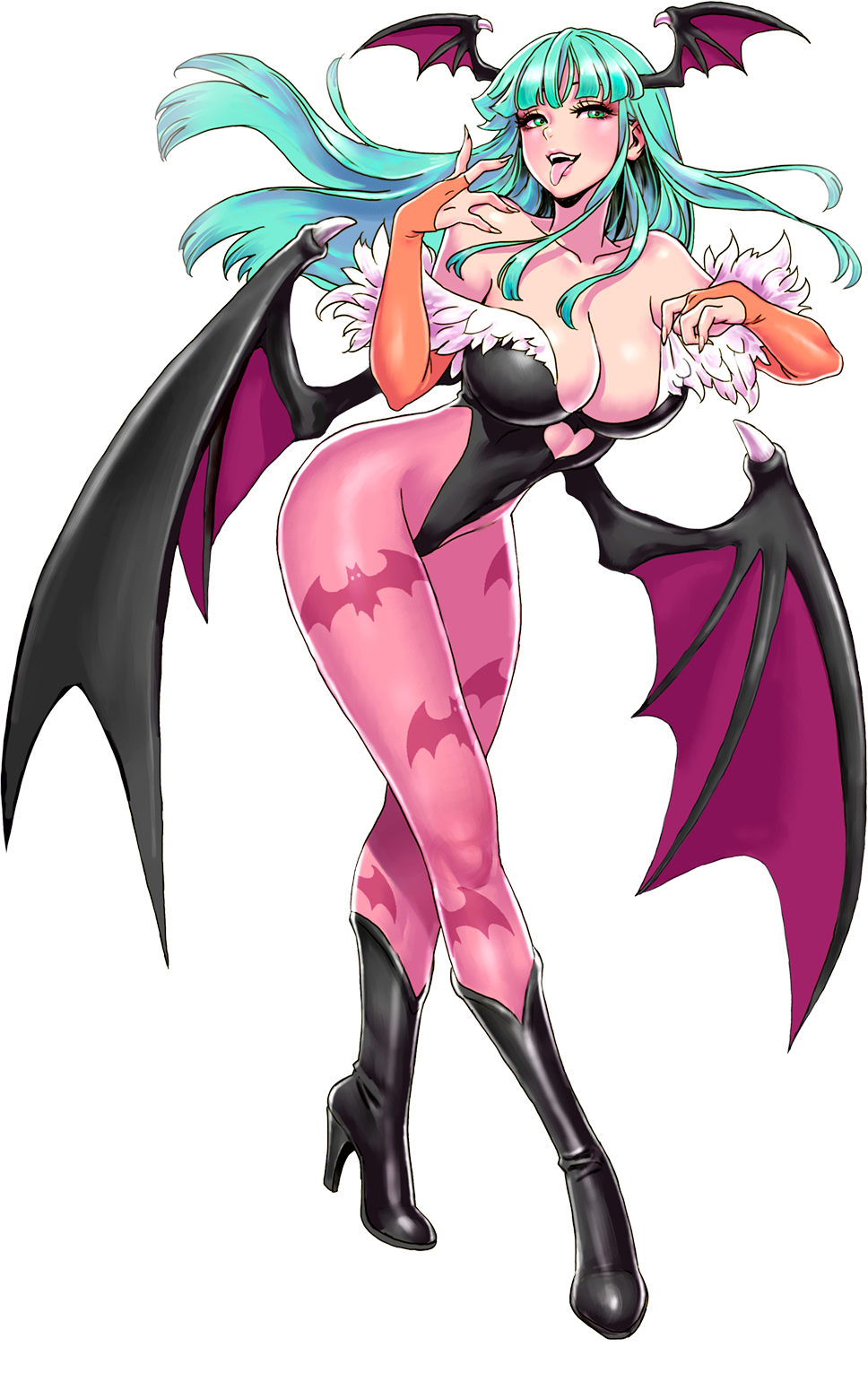 BISHOJO
SERIES

illustration by

Shunya Yamashita
©CAPCOM CO., LTD. ALL RIGHTS RESERVED. "Vampire" is a registered trademark of TEZUKA PRODUCTION CO., LTD. This trademark is licensed by TEZUKA PRODUCTION CO., LTD.
CONCEPT
コンセプト
BISHOUJOシリーズに待望の「ヴァンパイア」シリーズがラインナップ!!
強大な魔力と権力を持ちながら、気ままに生きるモリガンを山下しゅんや氏が描き下ろし!
ファーを持ち上げる動作によるバストの動きや妖艶な指先、尖った犬歯の間から伸びる艶めいた舌からは、快楽主義者であるモリガンらしさが伺えます。
翼パーツには表裏違うモールドや血管を加え、クリアパーツを生かした塗装を取り入れることでよりDARKSTALKERSらしい危険な魅力が深まりました。
ベースは、ゲーム中のステージをイメージしたグラデーション彩色のベース。
BISHOUJOシリーズならではのアレンジを加えた、危険な魅力たっぷりなアイテムです。
続くシリーズ第2弾は「フェリシア」!どうぞご期待ください。
※画像は試作品です。実際の商品とは多少異なる場合がございます。
Shunya Yamashita illustrates Morrigan living freely with the power of magic and authority on her side!

The way she holds the fur on her outfit, lifting her breast with her beautiful fingers, and sticks her tongue out from between her shiny fangs brings out Morrigan's confident and free-hearted character.

Various interesting textures and details such as the realistic veins are recreated using separate molds and a unique painting method on clear material for the wings. These elements emphasize the strange and mysterious look essential to any DARKSTALKERS character.
The base is designed with color gradations from Morrigan's stage in the game!

Signature qualities of a BISHOUJO-series makeover shine in this dangerously attractive figure.
Be sure to also look forward to the next character coming to the series, Felicia!
PROTOTYPES SHOWN, PENDING LICENSOR APPROVAL. FINAL PRODUCT MAY VARY. CONCEPT ART SHOWN PENDING LICENSOR APPROVAL.
SPEC
製品情報
Product Name

DARKSTALKERS MORRIGAN BISHOUJO STATUE

商品名

ヴァンパイア美少女 モリガン

Price

14,300 JPY

価格

14,300 円(税込)

SERIES

DARKSTALKERS

作品

ヴァンパイア

Month of Release

Mar. 2022

発売月

2022年03月

Scale

スケール

1/7

Product Size

Total Height 228mm

製品サイズ

全高 約228mm(台座込)

Specification

Pre-Painted PVC Figure

製品仕様

PVC塗装済み完成品フィギュア

Material

PVC(phthalate ester-free)・ABS

素材

PVC(非フタル酸)・ABS

Sculptor

ke(comaccow)

原型製作

ke(小抹香)