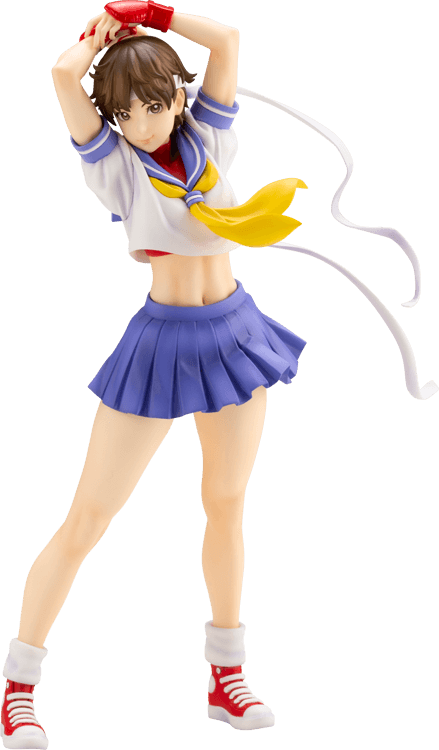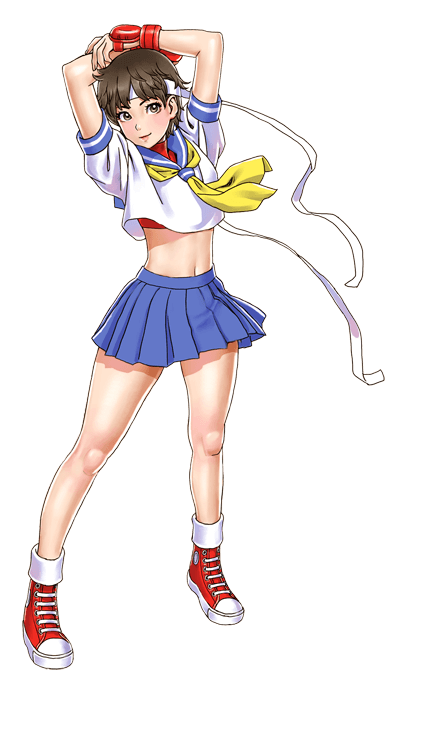 BISHOJO
SERIES

illustration by

Shunya Yamashita
© CAPCOM U.S.A., INC. ALL RIGHTS RESERVED.
CONCEPT
コンセプト
STREET FIGHTER さくら、BISHOUJOシリーズに再登場!
STREET FIGHTERシリーズ屈指の人気キャラクター、さくらが山下しゅんや氏によって二度目のBISHOUJO化!
安定感のあるポーズながら、はためくハチマキや、プリーツが美しいミニスカートからダイナミックな動きを感じられるフィギュアになりました。
あどけない表情と、フィギュアならではの空間性が光るセーラー服に包まれた、ファイターらしい筋肉を随所に感じさせる造形にも注目です。
翌月には「かりん」がラインナップ!
良きライバルである2人の姿を、ぜひお手元に!
※画像は試作品です。実際の商品とは多少異なる場合がございます。また、ベースは開発中のものです。
One of the most popular characters from the Street Fighter series, Sakura is back for another round in the BISHOUJO series!
Sakura's confident stance and the intricate sculpting of her pleated mini skirt and flowing headband give the statue a dynamic sense of movement. From her innocent expression and signature sailor uniform to her toned fighter's muscles, the details in this rendition of Sakura truly shine as a three-dimensional statue.
The next fighter to join the line is Sakura's rival Karin! Keep an eye out for pre-orders next month!
PROTOTYPES SHOWN, PENDING LICENSOR APPROVAL. FINAL PRODUCT MAY VARY. CONCEPT ART SHOWN PENDING LICENSOR APPROVAL.
SPEC
製品情報
Product Name

STREET FIGHTER SAKURA -ROUND 2- BISHOUJO STATUE

商品名

STREET FIGHTER美少女 さくら -ROUND 2-

Price

10,450 JPY

価格

10,450 円(税込)

SERIES

作品

STREET FIGHTER

Month of Release

Oct. 2019

発売月

2019年10月

Scale

スケール

1/7

Product Size

Total Height 220mm

製品サイズ

全高 約220mm(台座込)

Specification

Pre-Painted PVC Figure

製品仕様

PVC塗装済み完成品フィギュア

Material

PVC(Phthalate ester-free), ABS

素材

PVC(非フタル酸)・ABS

Sculptor

TSUBAME

原型製作

燕